Violins $3000 - $5000: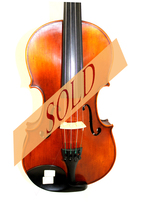 Giegenbauer, made in Mittenwald (N1138)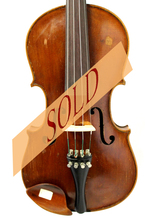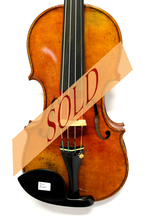 Very old German instrument from the 1700s! Tone is vibrant and loud.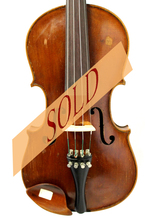 Early-mid 19th century violin, handmade, probably English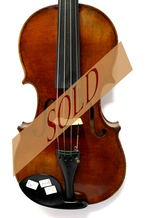 Nicolas Guletto Cremonae 1786 (N1067)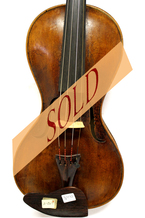 made in Bavaria 1922 (N1327)
French violin, Guarnerius copy. (N1623)
German violin with strong sound.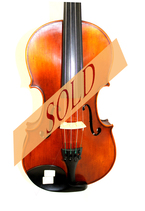 Restored violin, c. 1938 (N1066)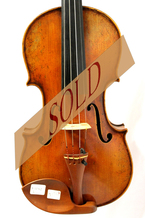 Another antique French violin in great condition, has a full, big sound (N1720).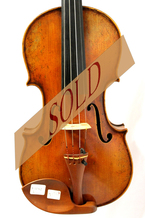 possibly from one of America's first violin makers (N1074)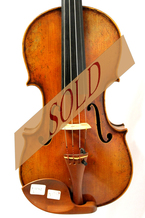 Eugen Meinel Markneukiraten; early 20th century; refinished but excellent condition otherwise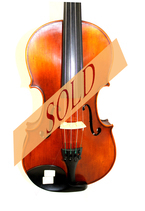 Bright yet warm sounding performance violin.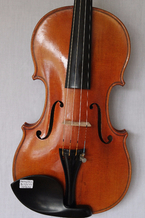 copy of Amatus, made in Germany 1924 (N1070)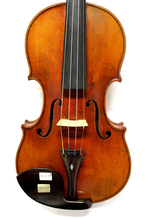 Warm and complex-toned violin from Atlanta Luthier C-H Jen.
Restored French violin with a full, brilliant sound and great resonance; in great condition for an antique violin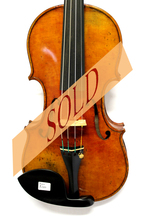 Restored German violin, has been revarnished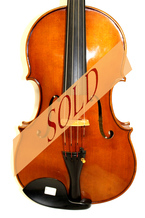 Lutherie Artistique (N1090)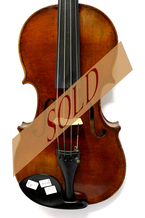 Contemporary Chinese Violin
Stradivari 1728 replica, bright sound with excellent projection
Restored violin, 1890 (N1095)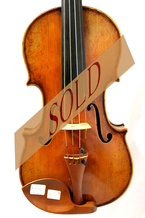 Early 20th century, 1-piece slab cut back (N1298)
German-made, hand-crafted violin; possibly American wood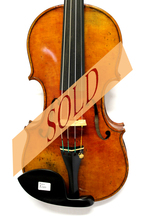 Collection of American-made violins; crisp, clear sound and great projection (prices range from $4000 to $5500)